The US will later this year choose a new President for themselves, as a part of every democratic society, there comes a time when the people need to select their leaders based on the plans they have for their country. The United States is not an exemption.
Today the various parties in the United States will elect a party man or woman who will represent them in the Presidential election. With the two most popular parties being our main concern.
---
---
The Republicans are currently looking like they are going to let the current President Mr Donald Trump to remain as their fly bearer. Below is how their result is looking as at the time of filling in this report.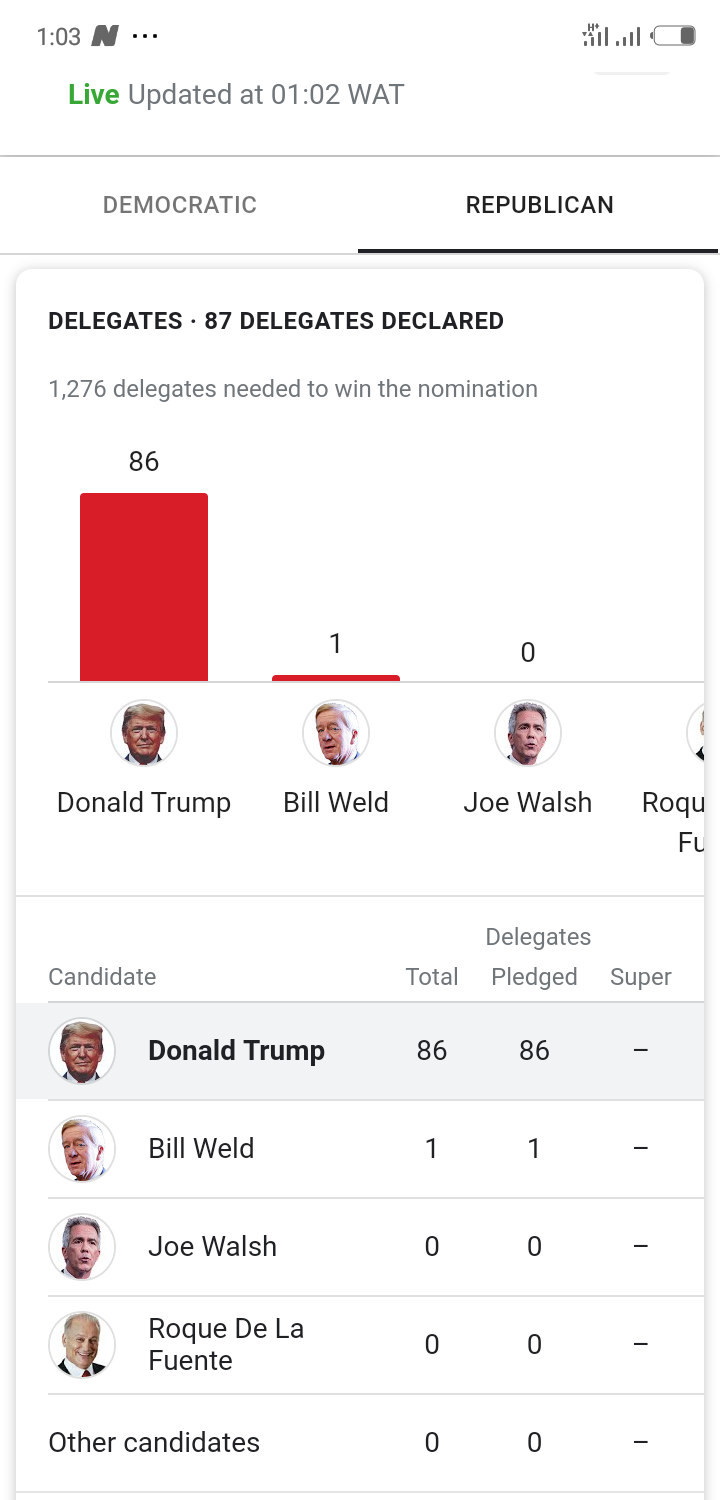 President Trump currently has 86 votes which makes him the preferred choice.
On the other hand, the Democrats are equally having their primaries, with over a dozen persons on the chase for a place in the presidential election.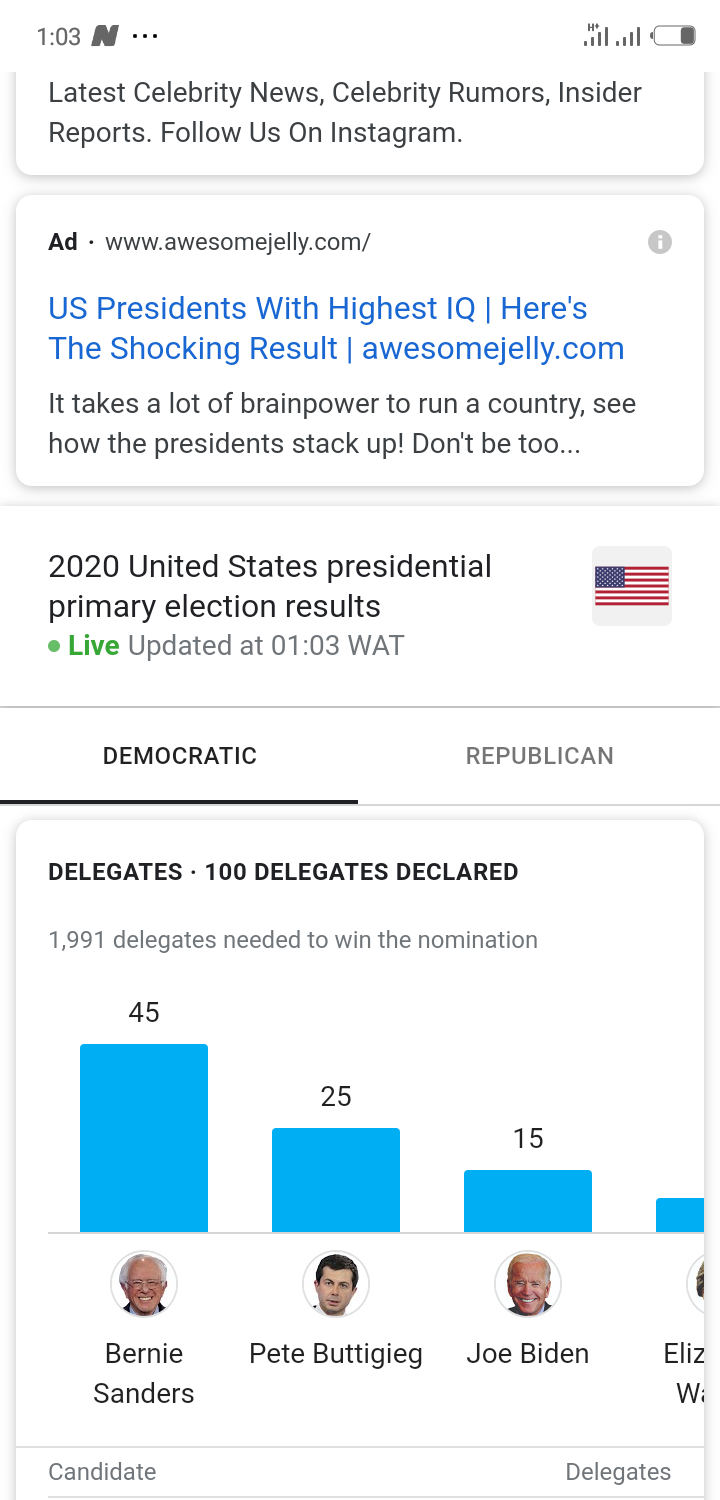 From the standings of the results, Donald Trump's likely opponent would be Bernie Sanders.
The question is would Donald Trump retain his seat as president?