Everyone desires a white and sparkling teeth. There are different reasons people love to whiten their teeth, it includes; to make a positive impression, to look younger, to boost personal esteem, and to remove common tooth stains from smoking and dark beverages like coffee.
Here are some Do It Yourself (DIY) recipe methods, you can try daily or three times a week, depending on how fast you want the result.
1. Coconut Oil Rinse
Ingredients:
1 tablespoonful of coconut oil
Directions:
Before brushing your teeth, put about 1 tablespoon full of coconut oil in your mouth. Soften it first or just put it in your mouth. Keep the oil in your mouth for 10-15 minutes, swishing the oil around your mouth like you would when rinsing your mouth. Spit out the coconut oil, rinse with water, and brush your teeth like you usually do.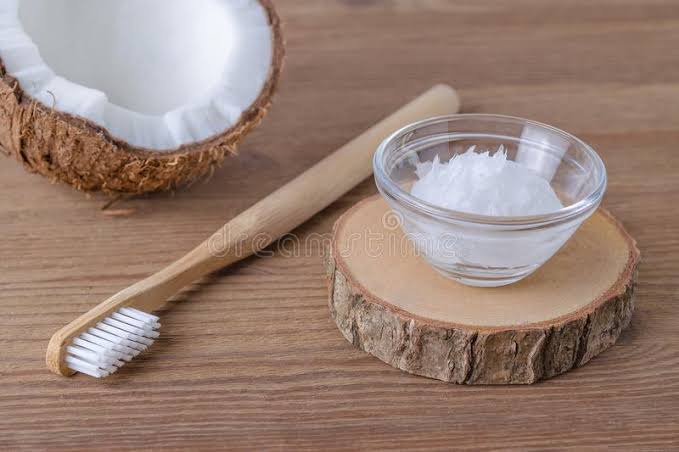 2. Orange peel
Ingredients:
Get about half of a fresh orange peel, you can also use dried orange peel powder.
Directions:
Rub the orange peel directly over your teeth each night before bed. The peel contains calcium and vitamin C that will reduce stains gradually and fight micro-organisms. For best results, use the procedure for a few weeks.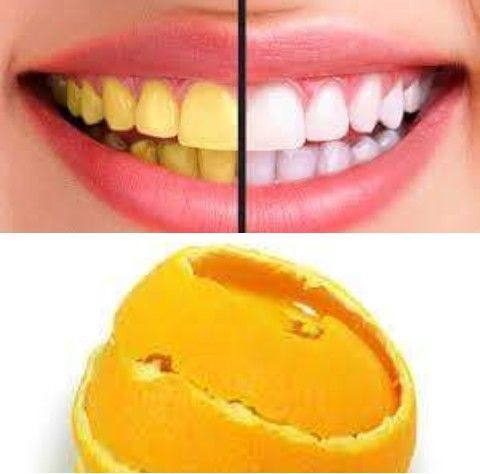 3. Strawberry, Baking Soda and Salt
Ingredients:
1-3 large strawberries
1/2 teaspoon of baking soda (optional)
A pinch of sea salt
Directions:
Mash the berries until they form a paste. Stir in the salt and baking soda. Leave on your teeth for 5 minutes, and then rinse the paste off with water.