Donald John Trump is the 45th and current president of the United States. Before entering politics, he was a businessman and television personality. Trump was born and raised in Queens, a borough of New York City, and received a bachelor's degree in economics from the Wharton School.
Below is the list of five things you never knew about Donald Trump .
1. Trump's grandparents anglicized their name from Drumpf. His grandfather Friedrich and grandmother Elisabeth were born in Germany and emigrated to the United States. Their son Fred Trump married Donald Trump's mother Mary Ann MacLeod, who was born in Scotland and met Donald Trump's father during a vacation trip to New York.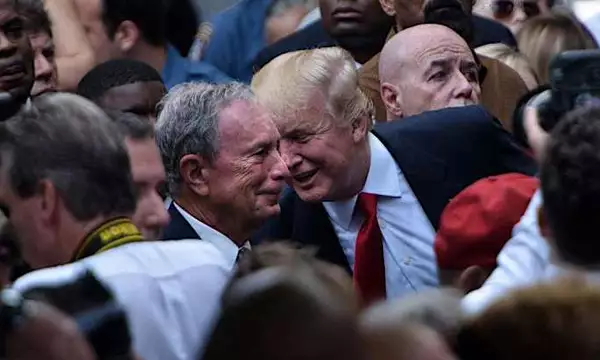 2. While Donald Trump did inherit wealth from his father, he is personally responsible for accumulating the great bulk of his fortune. Trump's father built affordable rental housing, mostly in Brooklyn and Queens in New York City. He had a net wealth estimated at between $250 million and $400 million at the time of his death, but his four surviving children were heirs.
By 2011, Donald Trump's business dealings had boosted his fortune to $2.4 billion, according to Forbes. One estimate now places his worth at $4.1 billion, although another maintains that it is as high as $7 billion.
3. Trump's parents sent him to a military school, New York Military Academy, when he was 13 years old. While there he played varsity football, varsity soccer, and was captain of his varsity baseball team.
4. Trump's oldest sister, Maryanne Trump Barry, served as a federal appeals court judge. She was nominated for the post by President Bill Clinton in 1999 and unanimously confirmed by the Senate. Prior to that, she had a seat on the United States District Court for the District of New Jersey.
5. Trump prefers cherry-vanilla ice cream. He also loves hamburgers and meat loaf, he once told Us Weekly, but he doesn't drink coffee, tea, or alcohol, and eats only the toppings on pizza, discarding the dough. And he eats lunch at his desk.