The presidentia official car is a crucial asset for each president and because of dangers involved in the position they occupy, it's extremely important that the car they use should be sophisticated with hi-tech security details. It's operation and interior can only be known by the state security.
The United States presidential car known as the "Beast" or "Cadillac one" is the official car of the President of the United States.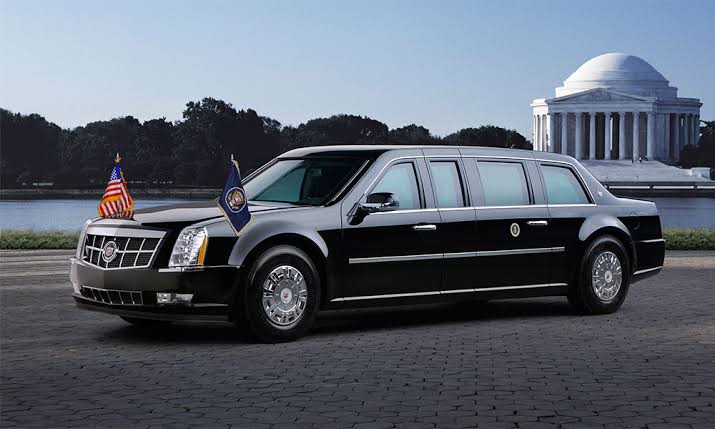 It used to be exposed, uncovered but after the assassination of President Kennedy, it was turned to be covered with progressive increase in armour as the year go by.
The present official car of the president of united states is 5 inch thick (13 m) bulletproof glass. It came into service in 2018. The car is reportedly cost around $1.6 million. it's maintained by the secret services. it's a bullet proof glass, run-flat tires,a sealed interior (in the event of chemical attack), oxygen tanks, blood Banks, armoured fuel tank, propelled grenade, and much more information Kept Secret by the secret Service.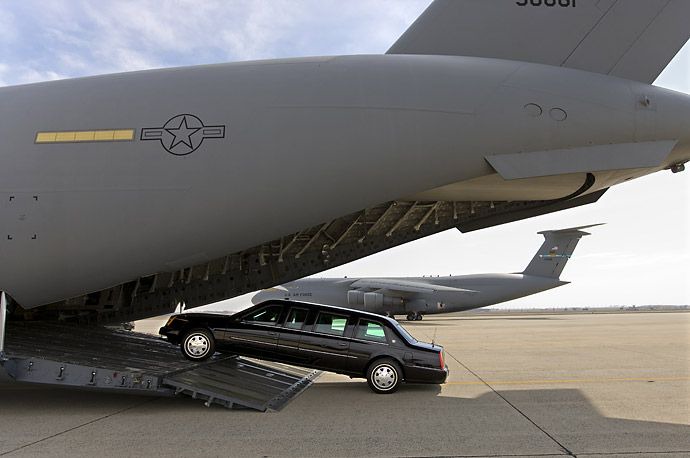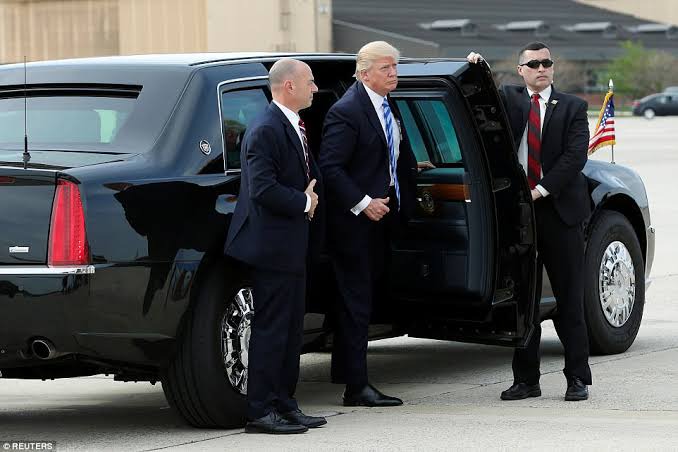 It's one of the (if not the best) best and secured car on Earth.
After its use they are dismantled by the Secret Service using explosives and bullet, with the opportunity to try out its effectiveness to the weapons used on it and to destroy it completely.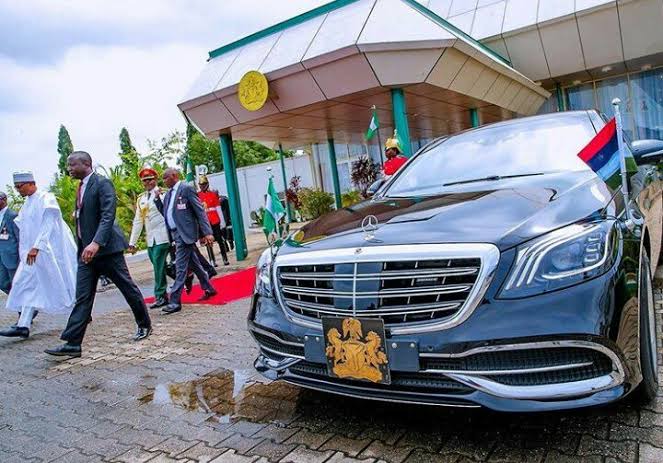 The number one in Nigerian President Muhammadu Buhari uses 2019 Mercedes-Benz S-Class S560 (Maybach) as his official car specially designed for him.
It has special features like traction control, parking assist, active line change, active blind spot assist, surround view camera, evasive steering assist, bulletproof car frame, and lots more.
Official car of President Muhammadu Buhari is remarkable and elegant but not sophisticated like that of the President Trump of the United States.
What's your thought on the topic? Comment below
Share this with your friends and family.
Click the FOLLOW ME button to receive notifications.