Warren Edward Buffett born August 30, 1930 is an American business magnate, investor, and philanthropist, who is the chairman and CEO of Berkshire Hathaway. He is considered one of the most successful investors in the world and has a net worth of US$88.9 billion as of December 2019, making him the fourth-wealthiest person in the world.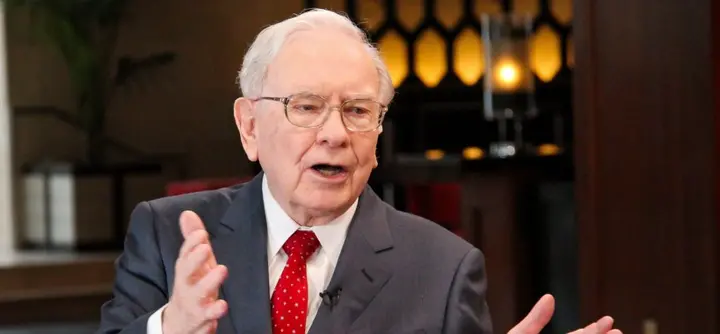 Warren Buffett is arguably the greatest investor of our generation, perhaps even in history. Buffett is also a champion of leadership and personal development, sharing a treasure trove of advice to improve our lives.
One piece of advice is a rule Warren Buffett calls the key to his success — a rule founded on a key principle of finance which he religiously follows. The rule?
Going to bed a little smarter each day.
That's the Buffett Formula. As simple as it sounds, it operates on the power of compounding interest. Within a few years, it starts to yield results. "That's how knowledge builds up. Like compound interest," Warren Buffett once succinctly noted.
Practicing the Buffett formula
Over the span of your lifetime, the Buffett Formula should give you an advantage, as it has Buffett. And the best way to launch it into daily practice is to do what Buffett does every day: READING
Buffet's infamous reading habit is what he attributes as the foundational tool to improve knowledge. He is a voracious reader who spends 80 percent of his own day reading, and he suggests that anyone hoping to achieve similar success should read 500 pages per day.
That also means making the time to read. "I read and think," Buffett once said. "So I do more reading and thinking, and make less impulse decisions than most people in business. I do it because I like this kind of life."
He's not alone.
Bill Gates reads about 50 books per year​. ​Mark Cuban reads more than 3 hours a day. Elon Musk? ​When asked about how he learned to build rockets, he said "I read books."
Buffett doesn't limit building up his knowledge to books alone. He reads six newspapers a day, including the Wall Street Journal, the Financial Times, the New York Times, USA Today, the OmahaWorld–Herald, and the American Banker.
Whether or not you have time for such an ambitious goal is largely irrelevant. The point of the Buffett Formula is to make whatever progress you can. Few of us can actually squeeze in a 500-page goal with our busy schedules. But most of us, with some intentionality, can fit in 15 pages, maybe 20 pages each day, gaining a bona fide level of knowledge in the process.