Several people have expressed thier opinion  on social media in response to the court ruling that the rape case filed by Busola Dakolo's against popular Abuja-based pastor of COZA, Biodun Fatoyinbo was dismissed for lack of merit and evidence.
The Federal High Court sitting in Bwari, Abuja, the Federal Capital Territory who dismissed Busola Dakolo's rape allegation case against Pastor Biodun Fatoyinbo of the Commonwealth of Zion Assembly (COZA) in addition to the ruling awarded a cost of N1million naira damages to be paid to the pastor for defamation.
Recall that Bukola accused the pastor in an exclusive interview on Ynaija TV, few  months  ago and proceeded with legal action on the rape accusation claiming that the pastor sexually harassed her when she was just 17 years old and a new member of his church based in Illorin, Kwara state about 17 years ago.
Though the man of God had for series of time denied the allegations as untrue and false, but the Timi and his wife Busola Dakolo insisted on the case, bringing about questions on the type of person the man of God is and his character.
People in there separate reactions on Instagram, happens to be on Pastor Fatoyinbo's side
Take a look at people's reaction bellow:
@Goldtime
"The entire allegation lacks merit in its entirety.U don't just come up with rape allegation without a proven facts and overwhelming evidence.The accuse wasn't caught in the act and taking into consideration the time of the incident ,if ain't confusing myself it's been over a decade ,that is if it ever happened in the first place. I'm not debunking the accuser's claim but coming out of the blue accusing someone of a crime committed over a decade ago without any evidence electronically or in written format proving if any contact was made or any diary note dated back .It sounds so dubious and sarcastic to believe.Seriously,Mrs , you should be punished beyond this lenient sentence.Your case is awkward to say the least."
@Baba Nla
This one deep o, the dakolo don see wetin dey want, defamation agents, thank God for keeping Pastor Coza.
@OmoIyaLaje
"So the Coza coza of a thing na lie, krest bottle and co, social media is a waste of time, i swear"
@Wenwenwen
"I love this judgement. This is to show that our judicial system is still working."
@Jahmad
"Kai dis judgement sweet die, e pass otedola's 5b donation."
@Onye_Eze
"Yeye Husband and wife, Timi and Busola Dakolo. Thank God you loose."
@LondonLawa
"The court is absolutely right coz, it needs sufficient and convincing evidences to prosecute Pastor Fatoyinbo and in the absence of that, the bullet shot by the Dakolo's is expected to turn back to them. I'm saying this cos I'm one of the Strong followers of the RAPE case instituted by the Dakolo's against Pastor Fatoyinbo."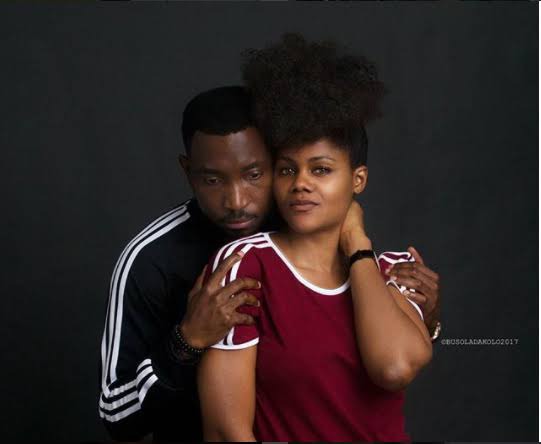 Meanwhile, The pastor who had maintained his innocence all through, had filed an objection to counter Busola, saying her statements were false and were concocted to defame his character.
According to the judge's verdict, the matter amounted to injustice, and an abuse of judicial process as the case was empty and purely sentimental, adding that the case was aimed more at cruelty rather than obtaining justice.
What is your opinion on this case?.
Comment bellow and share.