The speaker of the House, Nancy Pelosi stood up behind president Donald Trump and ripped her copy of the speech immediately after he finished his State of the Union address speech.
Trump had earlier before the speech rejected a handshake from Nancy Pelosi, and it is not certain if the speaker had taken her action as a revenge for snub by the President.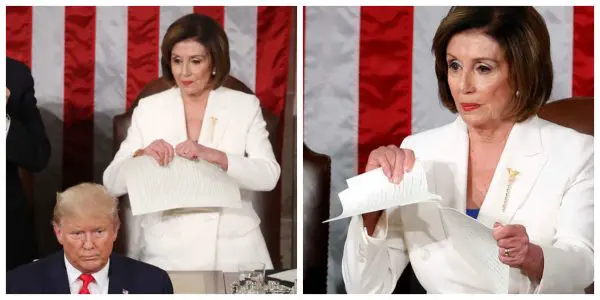 A source close to Pelosi later revealed that the speaker ripping up her copy of the speech was not planned and that Pelosi was angry at Trump's address.
While it remains unclear whether the President avoided Pelosi's handshake on purpose, tension between the White House and the California Democrat has heightened considerably in recent months after the House — under Pelosi's leadership — investigated Trump's conduct regarding Ukraine. In December, House Democrats approved two articles of impeachment against Trump.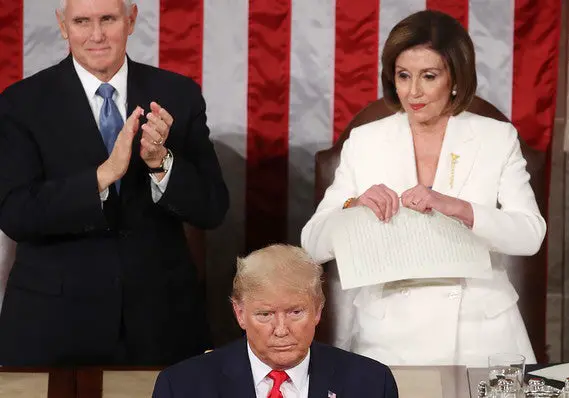 One of Trump's adviser told reporters that by apparently ignoring Pelosi the President missed an opportunity to heal a divided nation.
The country seems very, very divided but I think Trump made a mistake not shaking her hand," the adviser said, while also faulting "the Democrats by being so silent and not clapping on even nonpartisan lines." CNN reports.